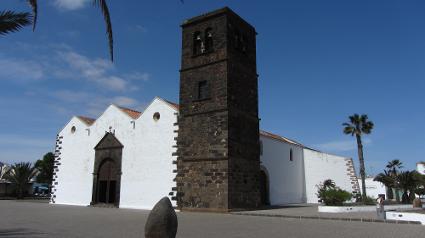 Nuestra Señora de Candelaria
Village of La Oliva

It has a nave and two side aisles, each with a chapel. The central nave is supported by semicircular arches on square-based Tuscan columns. It is a popular, Mudejar structure dating from the end of the 17th century that features the particular shapes of the region and of the Renaissance in its supports and facade. The latter is in a very simplified classical style, dating from the beginning of the 18th century. The tower, made of dark stone, is not only the bell tower but also a watchtower.
With the arrival of the Colonels it became the second most important ecclesiastical building on the island.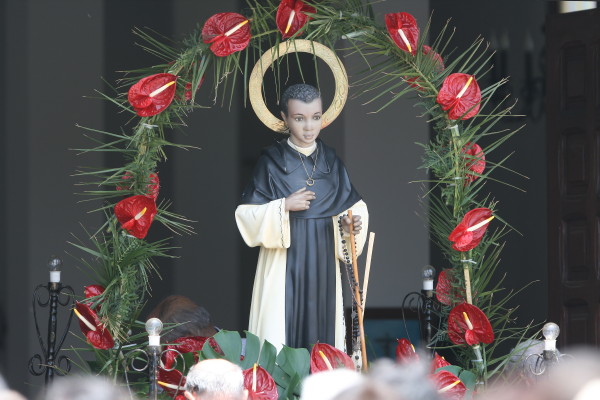 San Martín de Porres
Village of El Roque

Built by the inhabitants of the village in the eighties of the last century. The foundation is modern and has been consecrated to the only black Saint on the island.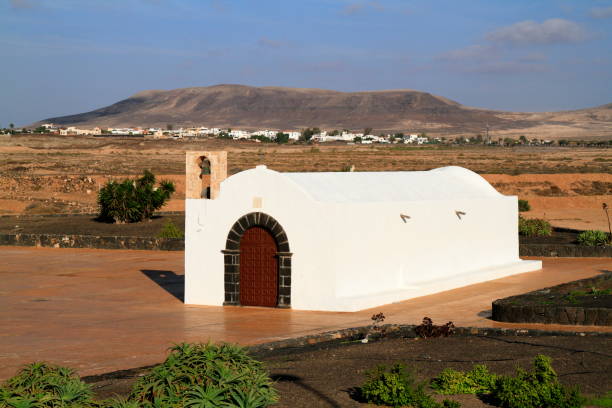 Church of Nuestra Señora del Buen Viaje
Village of El Cotillo

This hermitage was founded by the Sergeant Major, Sebastián Trujillo Ruíz, family member of the Holy Office of the Inquisition,
on 7 June 1680. It underwent several refurbishments and extensions before achieving its present appearance.
When it was built it stood far from the neighbouring hamlets and could be seen from the sea, thus serving as a reference point for the areas fishermen.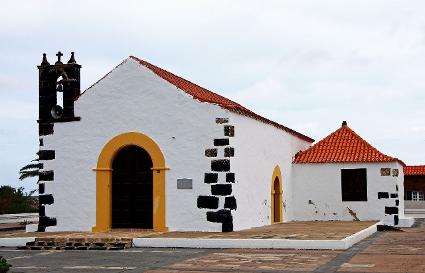 Church San Antonio de Padua
Village of Lajares

Traditional hermitage which dates back to the late 18th century. In front of the main door is the Calvary
with a small cross set in dark stonework.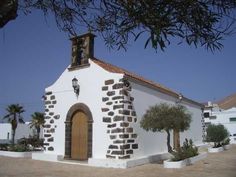 Church of San Vicente Ferrer
Village of Villaverde.

Built during the 17th century, it has undergone several interventions and restorations since then.
Unlike other hermitages it is located very close to some buildings, as it occupies a central place in the village of Villaverde.
Services: Sunday 11:30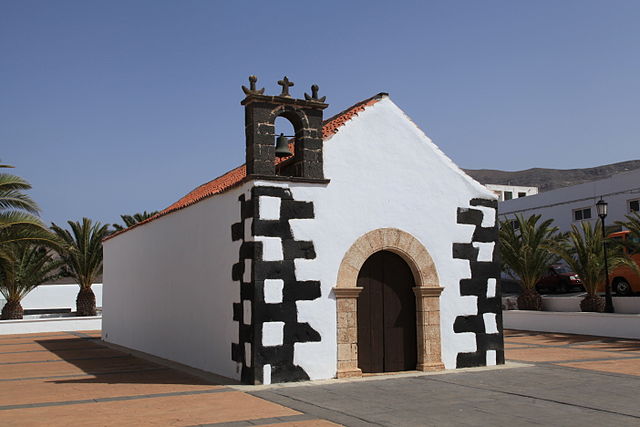 Church of Nuestra Señora de La Caridad
Village of Tindaya

Building with a rectangular base built in the 18th century. The paving is made from local stone.
The sacristy has a hip roof which is separate from the rest of the hermitage.
Services: 2nd Saturday 18:00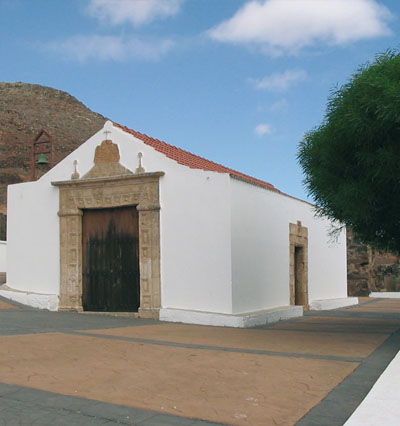 Church San Juan Bautista
Village of Vallebrón,

The hermitage of San Juan Bautista and San Pedro dates back to the 18th century. It has a nave with a tile-covered gable roof.
Its two doors have jack arches and some interesting stonework.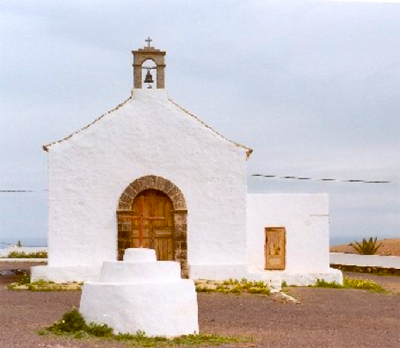 The Nuestra Señora de los Dolores y
San Miguel Arcángel hermitage
Village of Caldereta

Dates back to the early 19th century.
It is a simple, rectangular building, with a three-sided tile roof.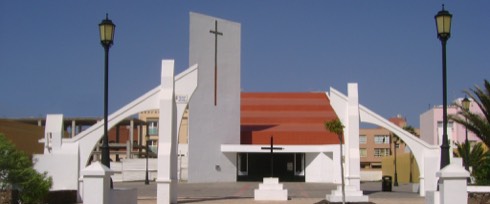 Church of Nuestra Señora del Carmen.
Village of Corralejo

Built at the beginning of the eighties of the last century to replace the old hermitage.
It was a modern building with an image of Our Lady of Carmen, who is the patron saint of Corralejo and protector of sailors.
Other Island Churches to Visit