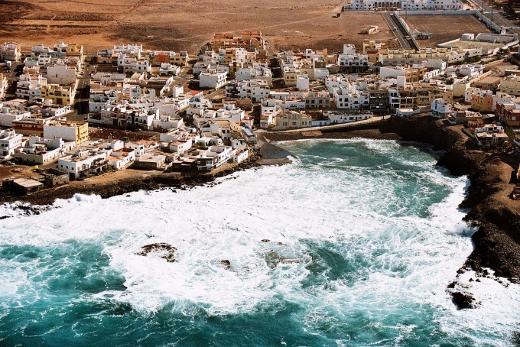 COTILLO, is Located on the northwest coast of the island, it was once the seat of the Guanche (native peoples) tribal chiefs and has remained fairly undeveloped.

This fishing village has some of the prettiest beaches in the north and two village harbours, the old and the new, both have a small selection of restaurants with wonderful views especially at sunset.
The village retains its peaceful atmosphere, only getting really busy in August when the Fiesta takes place. Although the area receives many visitors year round, they tend to come for the day to the beaches and fresh fish restaurants and leave again after sunset.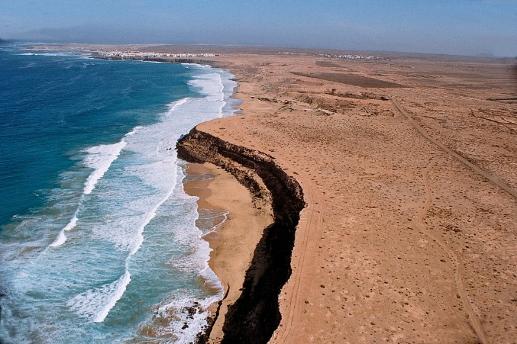 To the left of the village as you enter are the long magnificent sandy beaches so loved by surfers, and to the right is the endless stretch of sandy coves and lagoons.

It is possible to walk from El Fortaleza del Toston along the cliff top path to Playa de Esquinzo, a very interesting and quiet beach; it was a "sacred place" for the original inhabitants of the island.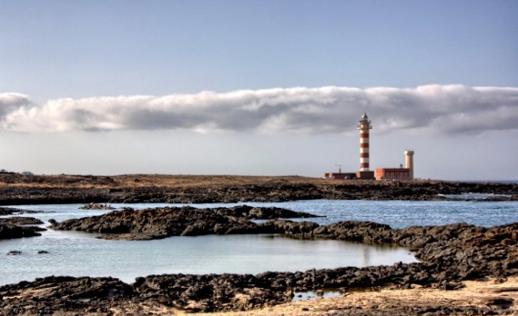 On the lagoon side of the Village you can visit the lighthouse which has been opened as a museum of traditional fishing.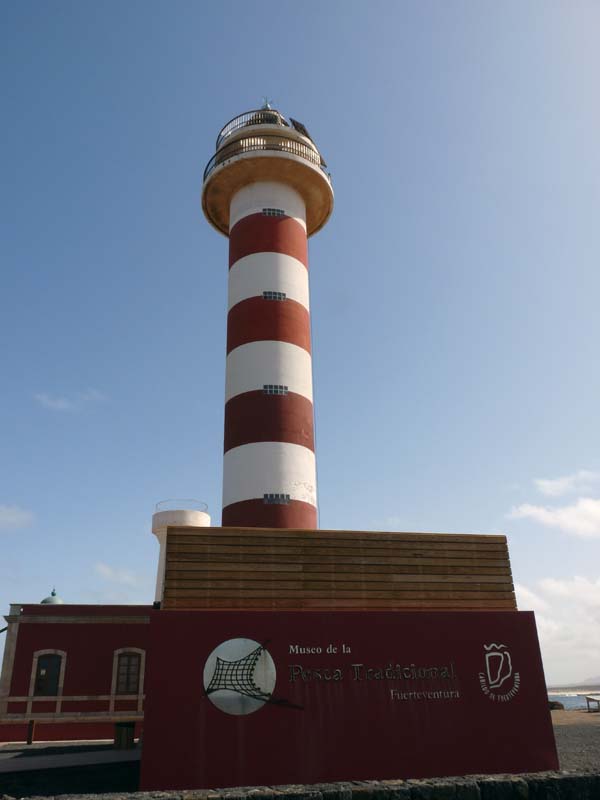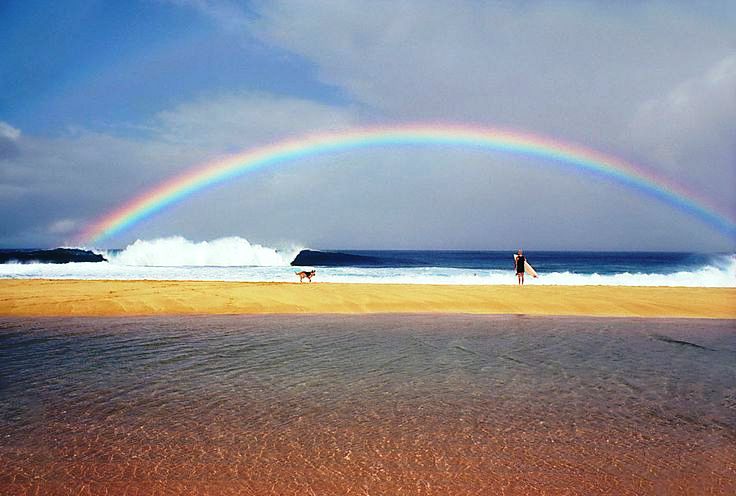 A paradise for those who want to practice a water sport, the village is also very popular for surfers, kitesurfers and stand up paddle boarders who want to stay in a place where they have good conditions on their doorstep.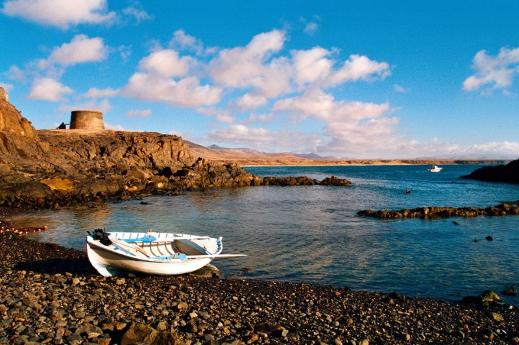 An ideal location for a relaxing holiday, there are an ever growing number of independent travelers who return again and again to the village for their holidays
If you want some action you can go swimming, trekking, cycling, or horse riding.

Cotillo is 40 minutes drive from the airport, 20 minutes from the main tourist town of Corralejo; there is a frequent bus service.

Photos published with the permission of the late, very talented local photographer Jo Hammer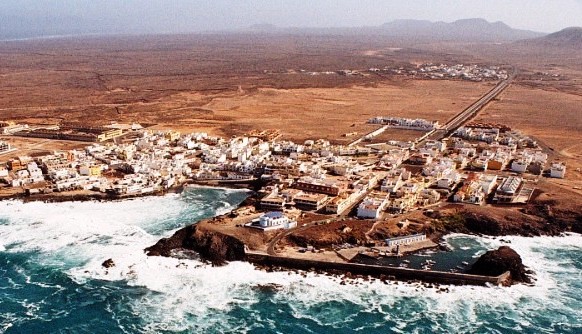 Cotillo with El Roque in the background

El Roque
A few minutes inland from Cotillo is El Roque, its slightly elevated position gives it wonderful views over the north shore. Here you can find the luxury villas that Cotillo lacks and it is very popular with discerning holidaymakers.

A church and small shop are located here and there is a bicycle path and walkway to the nearby beaches. A few foreigners live here alongside the friendly locals and it is a favourite location for those seeking a tranquil holiday in a typical Canarian village close to magnificent beaches.