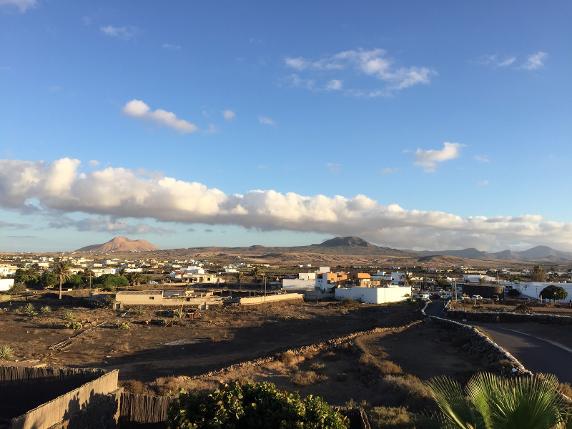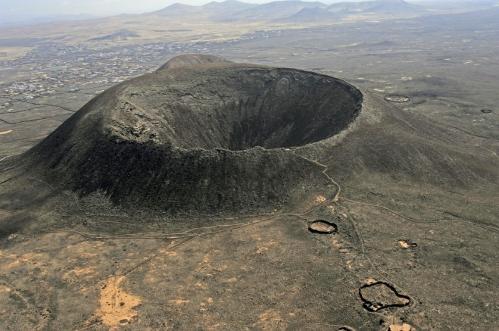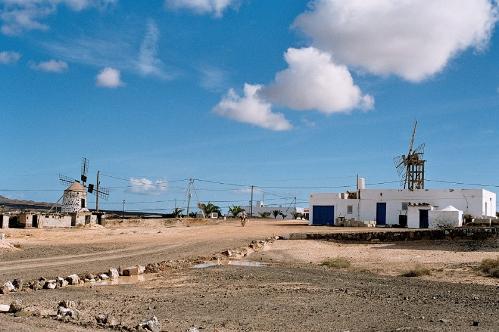 Lajares is a small village with a church, village square, (where a craft market is held on Saturdays,) a supermarket, a handful of restaurants and- due to its position between the beaches of Corralejo and Cotillo,-a host of water sport businesses.

Formerly a camel breeding area, then a goat husbandry village, the traditional art of lace making is still being preserved in the area and demonstrations can be watched in the craft shop in the centre of the village.

From Lajares you can take a road to Majanicho and from there take a track to the North Shore beaches and Cotillo or Corralejo.
The track takes you through a wild unspoilt coastline although the going is rather bumpy!
It is also a lovely coastal hike that passes many little deserted sandy coves.

There are spectacular views towards Lajares and the southern part of the island from the "Calderon Hondo," a circular volcanic cone around 70 meters deep. It is easy to reach along well laid out path with a gentle ascent, or you can take advantage of the nearby camel ride.

A fifteen minute drive to the resort village of Corralejo with its sand dunes and long beaches, a ten minute drive to the small coastal village of Cotillo with its lagoons and sandy beaches, Lajares is very well located and ideal as a base for trekking, cycling or practicing a water sport and has become a very popular place for foreign residents.

Homes and holiday villas are dotted around the village but there are no complexes here, it is rural living at its best. Luxury villas with pools on large plots have attracted a growing number of discerning holiday makers; the emphasis is on comfortable rural stays, a peaceful atmosphere and mountain views.