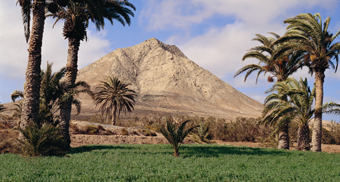 Tindaya is a small village with a long history, situated a couple of kilometers from the rugged western coastline.
The coastline is an interesting mix of cliff and rockpools and although not suitable for swimming due to its strong currents and difficult access to beaches, it has a wild untouched feel that will appeal to those seeking unspoilt, undeveloped coastal beauty.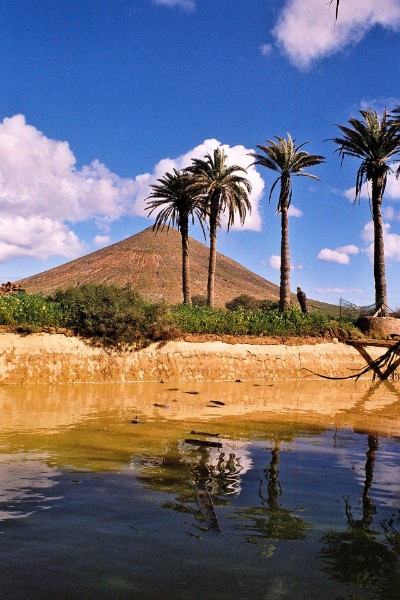 Tindaya History

Tindaya is situated on a plain at the foot of "The Sacred Mountain", the mountain holds a great number of relics and was (or is?) the dwelling place of the spirits of Tibiabin and Tamonante, the two priestesses of the original inhabitants of Fuerteventura. It was these aboriginal peoples sacred mountain and there are remains on the mountaintop a complex astro clock.
The mountain also contains petroglpyhs and the remains of structures, inhabited caves, funeral caves and remains of "concheros" (deposits of collected shells, mollusks, etc.)
On the nearby plain there is the clear outline of an aboriginal village.
(The mountain is now a protected area and it is not permitted to climb it)
The influence of the mountain still seems to have power today as the older local residents are quite "superstitious." Until very recent times it was widely believed that the spirits of the mountain would be evoked at the full moon and descend onto the plain. The mountain is very impressive in the moonlight which is perhaps the best time to see it.
A ten minute drive along the coastal track (in a four wheel drive) will take you to the long sandy beaches of Cotillo.

The village has a church, school, village shop, bar and little else and the inhabitants are quite widespread around the heart of the village. A number of foreigners have made their home here and others have built large villas that offer great potential for rural tourism.

Conveniently situated mid way (about a 20 minute drive) between the airport and island capital (Puerto Del Rosario) and the main tourist village of Corralejo the village has a lost in time atmosphere and is virtually untouched by tourism.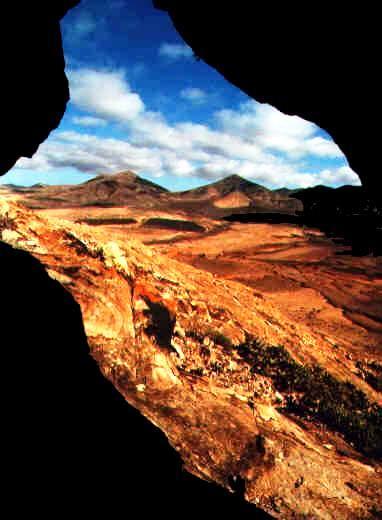 Photos by and with permission of Jo Hammer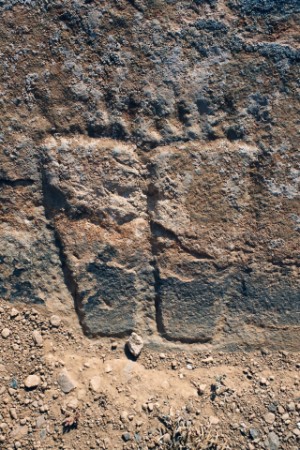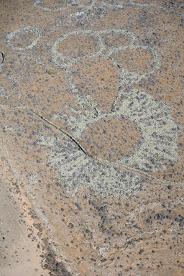 Outline of an aboriginal village.