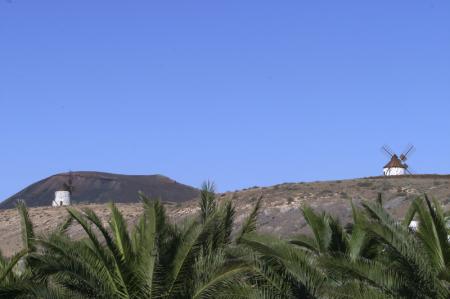 Villaverde is a small village ten minutes drive from Corralejo; because of its elevated position Villaverde has great views of the beaches, ocean and Lanzarote.
Its name means green village and it is slightly greener in winter than some of the other villages it was once an agricultural village so the name was more relevant in past times.
It has become a popular place to live for foreigners and there are many luxury villas dotted around. Because of its tranquil atmosphere and views it has also become a favourite holiday location as it isn't far from Corralejo and the beaches yet it is a great place to relax away from the bustle of the busy resort.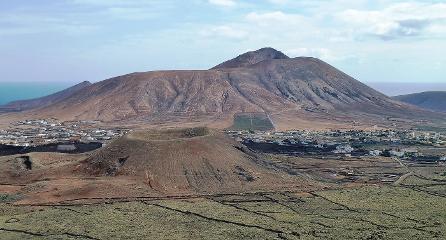 The village is a place of archaeological interest, there is the Llano de Villaverde cave, artifacts such as ceramics and mollusk shells from aboriginal peoples and important paleontological remains have been found there.
The Villaverde bone cave and the Los Ídolos cave which, sited on the southern border of the La Arena badlands, features ceramic funeral furnishings, everyday utensils made of stone and bone and five idols made of bone and stone.